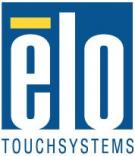 Refurbished 15b2 15 Inch Lcd Intellitouch Usb Surface Acoustic Wave Windows 7 Pro E813121
Special Price
$1058.00
Regular Price
$1387.00
Availability:

Special Order
Manufacturer:Tyco ElectronicsManufacturer Part Number:E813121Manufacturer Website Address:www.tycoelectronics.comBrand Name:Product Series:Product Model:Product Name:B2 POS TerminalMarketing Information:The Elo TouchSystems B-Series All-in-One touchcomputer platform simply provides in a compact design, more flexibility with a choice of configuration and connectivity options, more serviceability with easy access to key
Manufacturer:Tyco ElectronicsManufacturer Part Number:E813121Manufacturer Website Address:www.tycoelectronics.comBrand Name:Product Series:Product Model:Product Name:B2 POS TerminalMarketing Information:The Elo TouchSystems B-Series All-in-One touchcomputer platform simply provides in a compact design, more flexibility with a choice of configuration and connectivity options, more serviceability with easy access to key components, and more processing power. In addition, a wide array field-installable peripherals, spill-resistant sealing, and a selection of input/output port connection options make the B-Series both versatile and powerful. It is designed with the future in mind, allowing easy field serviceability of all of the main components.Product Type:POS TerminalProcessor & ChipsetProcessor Manufacturer:Processor Type:Processor Speed:1.66 GHzStandard Memory:Memory Technology:DDR2 SDRAMStorageHard Drive Capacity:Hard Drive Interface:Display & GraphicsScreen Size:Display Screen Type:Touchscreen:Brightness:225 NitNetwork & CommunicationNetwork Technology:Gigabit EthernetInterfaces/PortsInterfaces/Ports:6 x RJ-45 USB 2.0 USB 2 x RS-232 Serial 1 x RJ-45 Network DC Power InBuilt-in DevicesBuilt-in Devices:SpeakerSoftwareOperating System:Windows 7 ProfessionalPower DescriptionInput Voltage:12 V DCPhysical CharacteristicsDark GrayVESA Mount Compatible:VESA Mount Standard:100 x 100Dimensions:14.30" Height x 14" Width x 14.10" DepthWeight (Approximate):14.20 lbShipping InformationShipping Dimensions :10.0" Height x 17.0" Width x 22.0" DepthShipping Weight :32.5 lbMiscellaneousPackage Contents:B2 POS Terminal Power Cable Power Adapter Mounting Brackets Power Adapter Base Plate Recovery DVD and Quick Install GuideGreen Compliance:Green Compliance Certificate/Authority:WEEE RoHS China RoHSWarrantyStandard Warranty:
Mfg#: E813121
Updated: Sep 27, 2016
Added: Dec 21, 2010
Wt: 33.00 lbs
Views: 44
More Info:
Updated:
Added:
Weight:
Views:
UPC:
Condition:
Manufactirer:
Sep 27, 2016
Dec 21, 2010
33.00lbs
1
Refurbished
ELO
Ask Questions or Request Quote?
At aztekcomputers.com we have sources where we can on many occasions find hard to find items. If you like us to search for the item you were looking at please fill out the form below and one of our sales associate will get back to you. If you are looking for additional items please add those part number in the notes area.

ELO 15B2 15 INCH LCD INTELLITOUCH USB SURFACE ACOUSTIC WAVE WINDOWS 7 PRO E813121