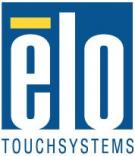 Refurbished 20in Nec 2090uxi Intelli Touch Serial Ctlr Beige E757587
Special Price
$1539.61
Regular Price
$1620.00
Availability:

Special Order
Manufacturer: Tyco Electronics Manufacturer Part Number: E757587 Manufacturer Website Address: www.tycoelectronics.com Brand Name: Elo Product Series: 5000 Product Model: 2020L Product Name: 5000 Series 2020L Touch Screen Monitor Marketing Information: The 2020L touchmonitor is designed for retail POS, industrial, and government applications as well as interactive digital signage. The large

Manufacturer: Tyco Electronics
Manufacturer Part Number: E757587
Manufacturer Website Address: www.tycoelectronics.com
Brand Name: Elo
Product Series: 5000
Product Model: 2020L
Product Name: 5000 Series 2020L Touch Screen Monitor
Marketing Information: The 2020L touchmonitor is designed for retail POS, industrial, and government applications as well as interactive digital signage. The large display area is suitable for many different environments, including flight simulators, industrial equipment, interactive digital signage, and retail.
Product Type: LCD Touchscreen Monitor
Technical Information
Screen Size: 20"
Screen Mode: UXGA
Maximum Response Time: 16 ms
Mount Type: * Desk-mountable * Wall-mountable
Video
Maximum Resolution: 1600 x 1200
Contrast Ratio: 700:1
Brightness: 266 Nit
Touchscreen Information
Touchscreen:
Mfg#: E757587
Updated: Apr 17, 2013
Added: Jan 06, 2010
Wt: 32.00 lbs
Views: 86
More Info:
Updated:
Added:
Weight:
Views:
UPC:
Condition:
Manufactirer:
Apr 17, 2013
Jan 06, 2010
32.00lbs
1
Refurbished
ELO
Ask Questions or Request Quote?
At aztekcomputers.com we have sources where we can on many occasions find hard to find items. If you like us to search for the item you were looking at please fill out the form below and one of our sales associate will get back to you. If you are looking for additional items please add those part number in the notes area.

ELO 20IN NEC 2090UXI INTELLI TOUCH SERIAL CTLR BEIGE E757587