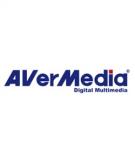 Refurbished Averkey Imicro 1280 Pc Mac To Tv Scan Converter DKEYIMID2
Special Price
$186.25
Regular Price
$242.13
Availability:

In Stock (1)
Manufacturer: AverMedia Information, Inc Manufacturer Part Number: DKEYIMID2 Manufacturer Website Address: www.aver.com Brand Name: AVerMedia Product Line: AVerKey Product Name: AVerKey iMicro PC/Mac-to-TV Converter Marketing Information: Affordable PC/Mac-to-TV conversion at less than $100. Thanks to the AVerKey iMicro, you can easily project any computer application on to a big screen TV or save

Manufacturer: AverMedia Information, Inc
Manufacturer Part Number: DKEYIMID2
Manufacturer Website Address: www.aver.com
Brand Name: AVerMedia
Product Line: AVerKey
Product Name: AVerKey iMicro PC/Mac-to-TV Converter
Marketing Information: Affordable PC/Mac-to-TV conversion at less than $100. Thanks to the AVerKey iMicro, you can easily project any computer application on to a big screen TV or save it into a VCR. Start a business presentation, create training tapes, display animations, play games or surf the Internet on a big TV screen in seconds.
AVerMedia AVerKey iMicro supports resolutions up to 1280 x 1024 for both PC and Mac. It comes with touch-button control panel, zoom and pan, picture positioning and much more.
Product Type: Signal Converter
Technical Information
Color Support: 16.7 Million Colors (24-bit)
Graphics Resolution: * 1280 x 1024 PC & Mac * 1024 x 768 XGA * 800 x 600 SVGA * 640 x 480 VGA
Scanning Frequency: * 24 kHz to 132 kHz Horizontal * 50 Hz to 120 Hz Vertical
Interfaces/Ports
Interfaces/Ports: 1 x HD-15 Output
Power Description
Input Voltage: * 110 V ACto 220 V AC ±10 * 7.5 V DC
Physical Characteristics
Color: Black
Dimensions: 1.45" Height x 5.95"
Mfg#: DKEYIMID2
Updated: Sep 09, 2017
Added: Jan 06, 2010
Wt: 2.00 lbs
Views: 105
More Info:
Updated:
Added:
Weight:
Views:
UPC:
Condition:
Manufactirer:
Sep 09, 2017
Jan 06, 2010
2.00lbs
1
Refurbished
AVERMEDIA
Ask Questions or Request Quote?
At aztekcomputers.com we have sources where we can on many occasions find hard to find items. If you like us to search for the item you were looking at please fill out the form below and one of our sales associate will get back to you. If you are looking for additional items please add those part number in the notes area.

AVERMEDIA AVERKEY IMICRO 1280 PC MAC TO TV SCAN CONVERTER DKEYIMID2