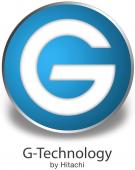 New 500gb G Raid Mini 7200 0G00233
Special Price
$179.30
Regular Price
$220.05
Availability:

Special Order
G-RAID mini 3rd Generation Portable Storage Solutions selectable RAIDZ/1 Operation. Ship kit includes G-RAID mini storage system FW800 (9-pin to 9-pin) FW800 to FW400 (9-pin to 6-pin) and USB 2.0 cables protective carrying case and CD installation
G-RAID mini 3rd Generation Portable Storage Solutions selectable RAIDZ/1 Operation. Ship kit includes G-RAID mini storage system FW800 (9-pin to 9-pin) FW800 to FW400 (9-pin to 6-pin) and USB 2.0 cables protective carrying case and CD installation guide.
Mfg#: 0G00233
Updated: Jul 04, 2011
Added: May 26, 2010
Wt: 0.50 lbs
Views: 71
More Info:
Updated:
Added:
Weight:
Views:
UPC:
Condition:
Manufactirer:
Jul 04, 2011
May 26, 2010
0.50lbs
1
New
GTECHNOLOGY
Ask Questions or Request Quote?
At aztekcomputers.com we have sources where we can on many occasions find hard to find items. If you like us to search for the item you were looking at please fill out the form below and one of our sales associate will get back to you. If you are looking for additional items please add those part number in the notes area.

GTECHNOLOGY 500GB G Raid Mini 7200 0G00233